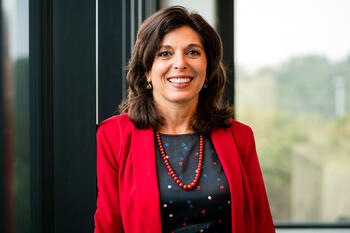 The Board of Directors of Azelis Group, a leading global innovation service provider in the specialty chemicals (and food ingredients) industry, has appointed Anna Bertona as new CEO, starting on 1 January 2024. She will succeed Hans Joachim Müller, who served more than ten years as group CEO and will retire at the end of the year. Anna has also been nominated to join the Azelis Board of Directors.
Anna Bertona brings a wealth of industry experience and intimate knowledge of Azelis to the role of group CEO, having worked at Azelis for almost a decade, most recently as CEO and President Emea since 2016. In her role as CEO and President Emea, she strengthened relationships with principals, invested in innovation capabilities, and grew the Emea business from 749 million euros (2016) to 1,812 million (2022), through a combination of organic growth and acquisitions. Anna was also instrumental in helping shape the strategy of the group, having started as Head of Strategy in 2013.
"I am delighted to have been appointed to lead Azelis as CEO. I strongly believe that Azelis has a winning strategy centered on delivering value to its customers and principals, through a relentless focus on innovation, digitalization, and sustainability. The drive and dedication of all our employees around the world are a critical element behind the success of Azelis", Anna Bertona said regarding her appointment.