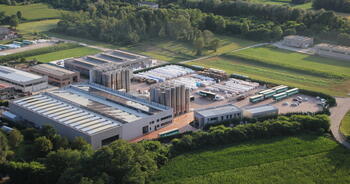 One of the world leading providers of advanced and circular polyolefin solutions and a European market leader in base chemicals, fertilizers and the mechanical recycling of plastics, Borealis, announced that it has signed an agreement to acquire Rialti, an Italian polypropylene compounder and recycler.
Based in the area of Varese, Italy, Rialti is one of the European market leaders specialized in production of sustainable polypropylene compounds with a focus on mechanically recycled PP feedstock from post-industrial and post-consumer waste. With over thirty years of experience, Rialti utilizes its annual capacity of 50,000 tonnes to make injection moulding and extrusion PP compounds with applications in different industries, including automotive, appliances and construction.
"During the past decade we've made steady progress in our circularity journey. The addition of Rialti to our portfolio will expand our circular offering and strengthen our ability to serve our customers in meeting their sustainability ambitions. As such we continue reinventing essentials for sustainable living", Lucrèce Foufopoulos, Borealis Executive Vice President Polyolefins, Innovation & Technology and Circular Economy Solutions, said.