A formal collaboration was recently established between Bandera, a manufacturer of extrusion machinery, the Department of Physics and Astronomy of the University of Catania, and the Imperial College London for the development of agricultural and food packaging applications. The agreement has been announced under the PON - Ricerca e Innovazione 2014-2020 programme funded by the Italian Ministero dell'Università e della Ricerca and involves the adoption of graphene and other two-dimensional materials to develop polymers with innovative features that can be processed on industrial extrusion lines.
The newly established Nanomaterials and two-dimensional materials and devices laboratory (NANO2D2) of the Department of Physics and Astronomy of the University of Catania is involved in cutting-edge research in the field of graphene and two-dimensional materials for applications spanning from electronics and photonics to polymer composites. Graphene is a one atom-thick layer of graphite with remarkable potential to enable significant technological advances in various applications. 
One of the research streams of the lab aims at finding ways of manufacturing and optimising graphene and related materials for real industrial applications. The research programme itself will investigate the development of graphene as a functional additive within polymer matrix, which promises to significantly improve the performances of extrudable thermoplastic polymers for applications such as anti-fog or gas barriers.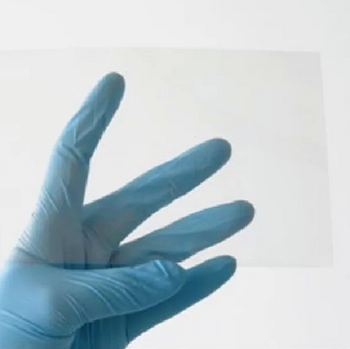 "We are proud recipients of the PON Ricerca e Innovazione and thrilled to be working with a leader in extrusion lines like Bandera on the key task of translating the benefits of graphene and two-dimensional materials from the laboratory to industry. The electrical, optical and mechanical properties of graphene make it a key material for greener smart packaging and more environmentally-friendly agricultural applications" explained Felice Torrisi, principal investigator of the programme.
"We welcome Bandera as one of our strategic partners. Graphene and related materials are ideally suited for applications in polymer composites and this strong synergy with a world- leading Italian-based company can accelerate exploitation" added Antonio Alessio Leonardi, the researcher hired on the project.
According to Diego Castiglioni, technical director blown film from Bandera, the collaboration with University of Catania and the Imperial College London is "important for the manufacturing industry to remain on the edge of R&D so to innovate via the creation of new lines, advanced polymer composites, and smart sustainable products adequately to market demands."