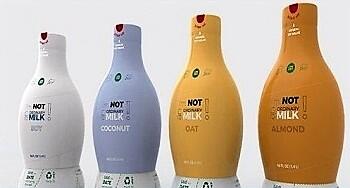 Keeping up with the new market trends and consumer demands for long-life milk containers, Sipa has created an innovative, functional, appealing, and completely recyclable packaging.
This development started with a careful market analysis highlighting all the advantages of PET bottles compared to other materials such as glass and polylaminated cardboard. In fact, PET guarantees lightness, unbreakability, practicality, greater resistance to abrasion and heat. Taking into account the various consumption scenarios in the world, it emerged that the main problems were related to: removal of the seal; heaviness; milk life in the fridge; difficulties of disposal; fragility and transport problems (in the case of glass).
Starting from these analyses and evaluations, Sipa has created a packaging based mainly on three factors: the milk life, the recyclability of the materials and the appeal of the visual impact.
The study led to the creation of a container that looks like a "non-ordinary plastic bottle", made of 100% recycled PET. The bottle is entirely covered with a shrink sleeve which helps protect and preserve the organoleptic properties of the milk.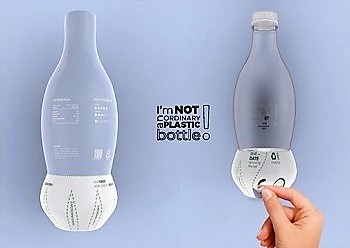 The container has been designed to establish an interaction between product and consumer and to improve the consumer's experience and the use of the packaging: the sleeve, in fact, allows the user to mark the day of opening to always keep the product life under control. This "calendar", among other things, invites the consumer to detach a tab each day of the week, removing 30% of the sleeve.
The remaining 70% is instead eliminated already at the packaging opening, simply with two fingers, thanks to a dotted line. This solution, in addition to being very visually impactful, facilitates packaging recycling operations by fitting perfectly into the circular economy processes.