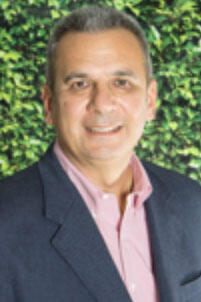 The board of directors of Kem One announced the appointment of Paolo Barbieri as CEO and as a member of the board of directors as of 3 April 2023. He will succeed Laurent Lenoir who has served as interim CEO since June 2021 and will continue in his role as chairman of Kem One board of directors.
Barbieri is a seasoned international executive with over 25 years of experience. In the first part of his career, he held commercial management positions in various entities of DuPont chemical group, and for the last 10 years he has held general management positions in Europe at Corteva Agriscience, an independent company since 2019 following the sale by DowDupont, specialized in seeds and pesticides.
"His in-depth knowledge of the chemical industry, his focus on safety, his strong customer culture and his human qualities make Paolo Barbieri the leader that Kem One needs to accelerate its transformation and reveal its growth potential," said Chairman Laurent Lenoir, on behalf of the entire board of directors.
"I would like to thank the Board of Directors for the confidence they have shown in me. I am delighted to be joining Kem One, whose values and strategic orientations echo my own background. As soon as I join, I will work alongside the teams to help Kem One to achieve its bold goals of becoming a resilient, diversified international player and setting the industry standard in the vinyl sector in terms of low carbon emissions", Paolo Barbieri stated.
"Safety, performance, respect for people and environment, and a customer-focused culture are the fundamentals that will guide my work at Kem One", Barbieri added.