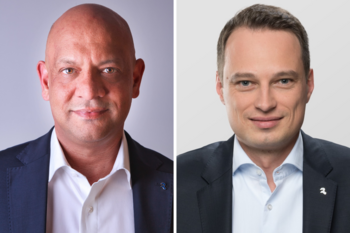 The Reifenhäuser Group is repositioning itself in the Southern African region and has founded a new subsidiary in Durban (South Africa). The new company Reifenhauser Southern Africa started its business activities on 1 July and will for the first time directly serve the countries Angola, Namibia, Botswana, Zimbabwe, Madagascar, Malawi, Mozambique and South Africa.
Managing Director of Reifenhauser Southern Africa is Mohamed Timol, a proven expert with over 30 years of experience in the "flexible packaging industry", both on the customer and OEM side. "Together with the Reifenhäuser team, we will take Reifenhäuser's sales and service offering, as well as our technical support, to a whole new level," explained Mohamed Timol. "Our focus is on cost-driven efficiency and productivity. To do this, we have outstanding technologies that enable our blown and flat film extrusion customers to achieve more output at low production costs." Timol, who lives in South Africa, has been with Reifenhäuser for four years, first as a consultant, then as a sales and applications manager, and knows the region-specific needs of customers like no other.
Eugen Friedel, Vice President Sales and Marketing of the Reifenhäuser Group, added: "With the expansion towards the Southern African markets, we follow our philosophy "Close to the Customer". We see enormous potential for more efficient and productive manufacturing technologies in this cost-sensitive region. Our Ultra Cool 2.0 FFS blown film line for record output rates beyond 600 kg/h or our fully automated flat die and feedblock control PAM are just two examples of how to achieve more performance at lower costs."
With the new Reifenhauser Southern Africa office, blown and flat film technologies are now directly provided in this region for the first time. In addition, customers will have direct access to all services and components including Kdesign products, a Reifenhäuser brand leading in cooling ring technology for blown films.