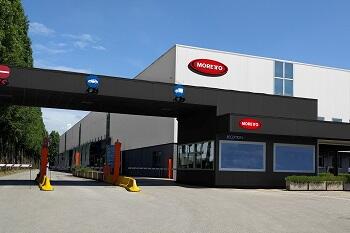 Subject-matter expertise, competence and innovation are the pillars that have guided the Moretto business for over 40 years in pursuing a fundamental goal: to satisfy customer requests, to exceed expectations, to be the ideal partner in the supply of automations for the plastics processing industry. Passion, ideas, values and people characterize Moretto story. It is synonymous with unique, high-performance systems that last over time.
A story of reliability and experience. Who chooses Moretto can rely not only on product quality and process optimization, but on a partner who puts the customer and his needs at the first place; able to provide a quick, detailed and concrete response that allows to increase the value and obtain tangible results in terms of technology, productivity and energy savings. A success that stands out for its ability to constantly innovate by taking up the challenges of our time.
An approach that distinguishes also the K fair, the leading event for the plastics and rubber industry that continues to attract exhibitors and visitors from all over the world. The 2022 edition themes - digitization, climate change and circular economy - are familiar to Moretto and guide the company in providing specific solutions for the smart factory that ensure energy consumption containment and able to process not only virgin raw material, but also PIR and PCR ones.
Technology Made in Italy
Moretto is recognized all over the world for the quality and reliability of its solutions. Products conceived, designed, developed, assembled, tested and improved in the Italian headquarters with obsessive attention to detail. "To be competitive on the market, it is not sufficient to be a good manufacturer, it becomes essential to supply functional, flexible, cost-effective and environmentally friendly equipment that offer the operator a user-friendly experience. What moves our business activity is the certainty to offer a machine realized according to the customer needs, involving him in the study of it. When a product is placed on the market it must leave a mark", says Renato Moretto, President of the company.
To achieve this, it is necessary to invest in innovation, focusing on research and development of new technologies. Being innovative means providing more competitive solutions, being pioneer in the sector, raising a challenge every day. Moretto responds to this need with a dedicated R&D department with cutting-edge tools and highly qualified personnel able to simulate processes and dynamics for the design of exclusive and customized solutions that anticipate market needs. 168 patents prove the company willingness to innovate with exclusive products that represent a must on the market.
Sustainability and energy saving precursors
Moretto has faced the issues of sustainability and energy saving for several years when it was realized that after raw materials the second expense cost was energy. In the following years, the need to work in the direction of the circular economy was consolidated in order to protect the planet and reuse plastic materials in several production cycles. From this point of view, the market is very demanding in terms of skills and services and the processors are more and more looking for advanced equipment able to work not only with virgin materials but also with high percentage of recycled ones.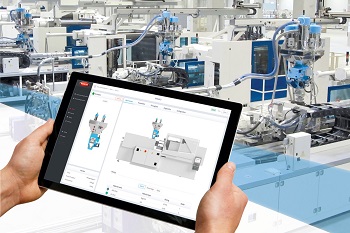 Global regulations and events push for an increase of use of these materials and their enhancement. It is therefore essential to provide solutions that make possible to reduce the use of exhaustible resources and flexible solutions for the recovery of recycled material. These needs guided Moretto to undertake a research and design project that leads to the development of countless solutions that contribute to the correct and effective treatment of the recycled material at every stage of the recovery process. "Our customers are more and more sensitive to the environmental issue. To satisfy their competitive and sustainable needs it is essential to invest in research to develop new technologies that guarantee efficient and low energy consumption production processes" says Silvia Moretto, Moretto Marketing Manager.
Connectivity that optimizes processes
Modern production plants are intelligent, flexible and data-driven. The amount of data generated that must be correctly processed to support decisions and make processes even more efficient is enormous. Having the right equipment for data management becomes essential. MOWIS is the software platform developed by Moretto to supervise and manage the entire production process. A modular and self-configurable tool, usable on-site or remotely, which through the OPC UA protocol creates total connectivity among machines, processes, departments and plants and makes the management of complex systems easy.
A service that makes the difference
Service, in Moretto business strategy, represents a real commitment to customers. A strategic phase to which the company dedicates high attention, optimizing the equipment use and performance involving specialized and constantly trained technical personnel. Moretto supports customers in every aspect related to the products management and technological content.
A service guaranteed worldwide according to 4.0 principles and reachable with a click. Automatic warehouses, software and online platforms facilitate remote assistance, real-time monitoring of activities and the provision of timely interventions in case of need.
Also a digital "identity card" is available for each machine. By scanning a QR code, it makes available a detailed informative sheet. Important information for the operator that allows him to make the best use of the instrument, order any spare parts in real time, find answers to any operational doubts through the dedicated FAQ section.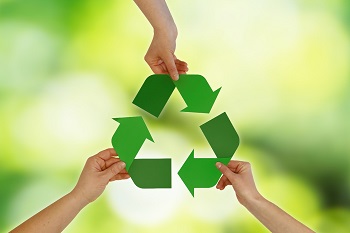 In Düsseldorf
Technology, sustainability and connectivity will characterize the new Moretto products that will be exposed at the K fair next October as the new dosing and feeding solutions for micro molding and small productions available also for use in the clean room. Thanks to their compactness they can be installed stand alone or on the IMM. Among the solutions dedicated to recycling, Moretto will present the new granulators of the GMK series which ensure uniform and constant granulation minimizing the dust formation. The small size structure allows it to be placed next to the processing machine, thus optimizing production spaces. The implementation of more compact solutions then permits to increase production by reducing energy consumption and noise pollution. Among the novelties also the volumetric doser DVM8 which ensures the maximum perfection of microdosing.