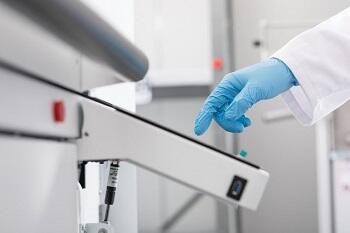 The first details about its upcoming line of powder bed fusion-based 3D printers has been shared by Stratasys. The new H Series Production Platform will be powered by Selective Absorption Fusion (SAF) technology specifically designed to meet the needs of volume manufacturing. Commercial availability of 3D printers based on SAF technology is currently expected in the third quarter of 2021.
The SAF technology uses a counter-rotating roller to coat powder layers onto a print bed and prints absorber fluid to image the part layers.  The imaged layers are fused by passing an IR lamp over the entire span of the print bed. SAF technology executes these key process steps in the same direction across the print bed to provide a uniform thermal experience - and therefore part consistency – for all printed parts regardless of their placement in the build.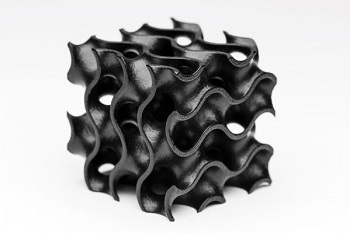 SAF technology is used to selectively jet high energy-absorption HAF fluid onto areas of a layer of powder-form material in just one full-width pass. Industrial piezo-electric print heads jet single or multiple drops of the fluid to produce either fine detail or large areas, without compromising throughput. The technology supports unique, high-specialty, functional fluids to process a broad range of powders. Infrared energy is radiated to fuse the selected areas and the underlying particles. Tight thermal control avoids warping, quality fall-out, and reduces peak temperatures required in the bed, making SAF technology ideal for production.
Stratasys is developing the SAF-powered H Series Production Platform to expand the applications it can serve across multiple industries. The technology is inherently able to process a wide variety of materials, such as polyamides and elastomers.