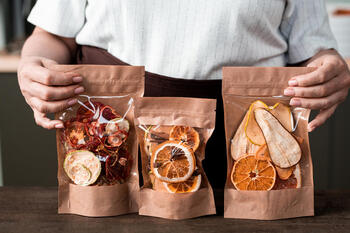 "Coim approach to sustainability is both integrated - environment  economy and society - and, on the product development side, also open. In fact, it takes into account the different opportunities according to which it is possible to develop sustainable policies: raw materials from organic sources, recycled raw materials, biodegradable and compostable systems, low-VOC systems, control and reduction of CO2 emissions throughout the supply chain, downstream recovery of finished products for PU recycling. The innovations we propose are "drop-in" and sustainable also from the point of view of use: they can be used by our customers without modifying their production processes or purchasing new machinery. Our customers can also obtain integrated and customised solutions from Coim aimed at achieving maximum efficiency in procurement, use and performance. Plast 2023 will offer a major opportunity to present to the entire sector the results of our commitment to innovation and sustainability." With these words Giuseppe Librandi, president and CEO of Coim, anticipated the company's participation in Plast 2023, inspired by efficiency and sustainability. 
With the Coiminks and Novacote ranges, Coim offers flexible packaging manufacturers a "three-in-one" solution: adhesives, coatings and inks from a single source is a distinctive feature that makes Coim one of the most complete companies in the world in this sector.
Environmental sustainability, a top priority for Coim, is pursued with four main goals in mind:
- development of mono-plastic solutions: in collaboration with Ceflex, for example, Coim has participated in a project for the production of mono-material packaging using recycled PP and, in collaboration with Recyclass, the company has certified adhesives suitable for mechanical recycling;
- supply of compostable solutions: Coim will unveil the new solvent-based adhesive Novacote NE 810 S + CE 510, tested according to EN 13432 and certified OK Compost Industrial according to TUV Austria, Seedling and BPI standards; for the Coiminks CoLam FX family of inks, the OK Compost Industrial TUV Austria certificate has recently been obtained and confirmed, which allows converters to produce compostable packaging materials using compostable certified substrates and components containing ink within the maximum limit indicated on the relevant certificate; 
- compliance of products: Coim has developed a new range of solvent-free and solvent-based solutions for the production of food and pharma packaging, offering better features in terms of sustainability, technical and application performance, safety and compliance with food contact regulations; 
- non plastic mono-material: mono-material packaging has the great advantage of being easily recyclable. For paper packaging, Coim offers a wide range of products with primer, OPV, heat seal coating and moisture and grease barrier properties, allowing combinations of solutions and applications to achieve higher performance in terms of optical, weldability and barrier properties. For Alu Foil packaging, thanks to the integration of high molecular weight PES in production, Coim offers an innovative family of PVC and/or styrene free heat seal coatings - a big step forward in terms of safety and compliance with food contact regulations.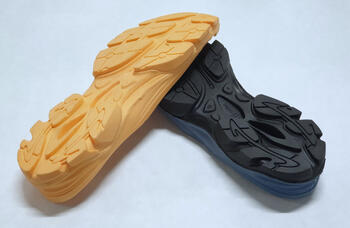 At Plast 2023 Coim will introduce Urexter RS and Laripur RS, to be used for footwear soles also in luxury, casual, sports and safety items. A result of an in-depth study aimed at maximum sustainability, these materials are formulated with a high percentage (over 70%) of raw materials obtained from renewable sources. 
The replacement of materials from fossil sources with materials from renewable sources represents, for the footwear sector, a real turning point towards environmentally friendly solutions that can be adopted on a large scale: biobased materials, developed by Coim using renewable vegetable sources, reduce the CO2 footprint while preserving the durability of the products and allowing manufacturers not to modify their machinery and consolidated production methods.
For decades, Coim has been also operating in the market of polymeric plasticisers for PVC-based compounds. The evolution of this range towards sustainable solutions began several years ago with Plaxter P-L, a plasticiser able to offer innovative solutions partially drawing on raw materials from renewable sources. The Plaxter P-L products are marketed in large volumes in all applications involving plasticised PVC items, such as transparent stretch films for food preservation, imitation leather for the fashion industry and waterproof fabrics, coatings for special electrical cables, technical hoses for the handling of liquids or gases, special gaskets for packaging destined for the food industry and specific applications.
With the new Plaxter E-LB range Coim responds to the growing demand for more sustainable plasticisers containing up to 50% of raw materials from renewable sources to meet the customers' needs for top technical performance. Plaxter E-LB products can be industrialised through the drop-in replacement of  fossil sources without modifying the production process. The Plaxter E-LB solutions have been compared with conventional products also from the point of view of potential CO2 emissions by carrying out an experimental comparative life cycle analysis (LCA) in order to provide the user with a documentary proof of the reduction of emissions.