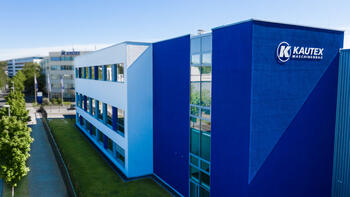 Kautex Maschinenbau, specializing in the development and production of extrusion blow molding machines, with its German production site in Bonn, has been in insolvency in preliminary self-administration since August 25, 2023. The unrestricted continuation of operations is given. The operations site in Shunde, China, is not affected at all. The further development of the Bonn site into an innovation and service center with associated production of sustainable high-end technologies is continuing.
"Our realignment was affected by many developments over which we had no influence. We are proud of our progress in the Group, which we nevertheless achieved together as Team Kautex," said Thomas Hartkämper, CEO. "All stakeholders are actively involved and fully support our chosen path. We will continue to follow it together in the future. We live our DNA of passion and resilience. The next steps are not easy for us, but we will not let this deter us from our path either."
Julia Keller, CFO, further explained that "a structured merger and acquisition process has already been set up and intensive negotiations have been conducted with several potential investors. This process will continue and is currently ongoing."
The goal of Kautex's transformation is to make sustainability affordable for customers. In addition, Kautex plans to extend its leading market position to other market segments through further innovations, especially in the interest of all employees, customers, suppliers and partners.