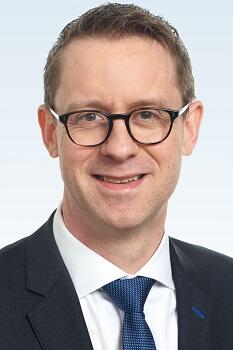 Effective January 1, 2022, Dirk Langhammer has been appointed as Vice President Strategy and Group Development of Borealis. Dirk succeeds Tom Asselman, who will move to OMV in the role of Vice President Strategic Planning and Projects.
Dirk Langhammer joins Borealis from OMV where he has held various positions since 2013, including Head of In-house Consulting and Head of Business Development Middle East and Asia in Abu Dhabi. Prior to joining OMV, Dirk worked at McKinsey and Company in Germany and Australia. Most recently, he has held the position of OMV Vice President Business Transformation, shaping the OMV Refining transformation in the areas of Hydrogen, e-Fuels and Advanced Biofuels.
He holds a PhD in natural sciences from the University of Augsburg in Germany and a Master's degree in Mechanical Engineering and Business Administration from the Technical University of Braunschweig, Germany.