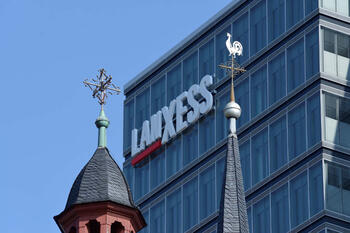 With its "Forward" action plan, special chemical company Lanxess counteracts the phase of weak economic development. This will initially save Lanxess around 100 million euros in 2023 through one-time cost reductions and lower investments. In addition, the group is positioning itself more efficiently and will permanently reduce its annual costs by around 150 million euros from 2025 onward.
Lanxess' business figures for the second quarter were again dominated by the weak global demand in many customer industries: sales amounted to 1.778 billion euros, down 11.1 percent from the previous year's figure of 1.999 billion euros. Ebitda pre-exceptionals decreased by 57.7% from 253 to 107 million euros. For the full year 2023, Lanxess expects Ebitda pre-exceptionals of between 600 and 650 million euros. The negative earnings performance was due to continued weak demand in many customer industries, ongoing inventory reduction among customers, and lower selling prices. China, the world's largest chemical market, also failed to stimulate demand. 
"The chemical industry and Lanxess are in a difficult situation right now. There is currently no sign of a recovery in demand anticipated for the second half of the year. We are therefore taking countermeasures: With our "FORWARD" action plan, we are stabilizing our earnings in the short term, lowering our costs in the long term and refining our structures and processes. When the economy picks up again, we want to get back on track quickly," said Matthias Zachert (picture below), Chairman of the Board of Management of Lanxess.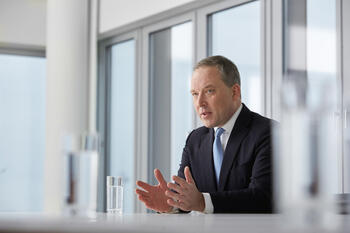 The action plan has three parts. As a first step, the group has taken immediate measures to quickly stabilize its earnings for the current fiscal year. The measures include strict cost discipline in all areas as well as a Europe-wide hiring freeze. This will result in one-time savings of 100 million euros, half of which from cost reductions and half from lower investments.
With a package of structural measures, the group intends to become more efficient in the long term and reduce its costs by 150 million euros a year. The measures will be implemented successively and will take full effect from 2025 onwards. The focus is on analyzing energy-intensive operations among the global plants and facilities and a streamlining of administrative structures. Among the German production facilities, the plans are focused on the Krefeld-Uerdingen site: the hexane oxidation there is very energy-intensive and is to be shut down by 2026. The facility for chromium oxide production at this location is to be sold. For the event that a sale cannot be realized, the company is also considering shutting down this facility.
The third part of the action plan is the further refinement of the business model. "In recent years, we have consistently reoriented our portfolio toward specialty chemicals and already achieved leading market positions in many areas. It is now time to fully leverage the potential of our new businesses. In addition, we want to further expand our range of sustainable products," said Zachert.
Weak demand, especially from the construction and electronics industries, negatively affected the Specialty Additives segment's sales and earnings. Sales amounted to 620 million euros in the second quarter of 2023, down 18.8% compared with the prior-year quarter's figure of 764 million euros. Lower selling prices and volumes negatively affected the Advanced Intermediates segment's figures. Demand was weak from the construction and chemical industries in particular. Sales amounted to 484 million euros in the second quarter of 2023, down 17.5 percent from the previous year's figure of 587 million euros.