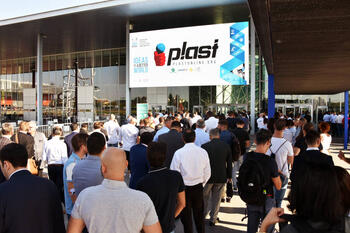 Held from 5 to 8 September 2023 at Fiera Milano in Rho (Milan), with a net area of 50,000 sqm and 38,000 visitors, Plast 2023 has been confirmed as a successful event. Plast 2023, with its satellite shows Rubber (rubber industry), 3D Plast (3D printing and related), PlastMat (innovative materials) and a wide range of cutting-edge technological solutions on the key subjects of industrial production such as digitalisation and sustainability, was attended by 1,323 exhibitors, 47% of whom were foreigners, a figure that once again confirms the international nature of the event.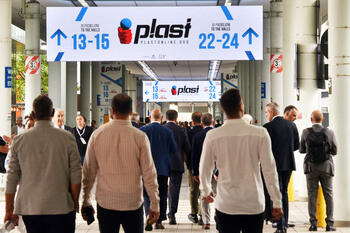 The 38,000 visitors who filled the halls were characterised by a considerable international presence, with 26% of the visitors coming from 109 countries. Of these, Europe stood out with 63.89%, Asia with a significant 20.22%, Africa with 7.58%, closely followed by the Americas with 7.56% and Oceania with 0.75%. The third day of the fair (Thursday 7 September) was the busiest with 32.91% of visitors, followed by the second day (Wednesday 6 September) with 30.83% and the fourth and first days (Friday 8 September and Tuesday 5 September) with 19.42% and 16.84% respectively. Equally important was the international presence of around 300 buyers, coordinated by ICE - Agency for the Promotion Abroad and Internationalisation of Italian Companies. A satisfying result for organisers and exhibitors, which demonstrated that Plast is a solid and attractive event, despite the fact that it did not coincide with The Innovation Alliance, which in 2018, with its integrated system of events, had gathered an audience from the entire capital goods supply chain, from packaging to materials, from meat processing technology to logistics and printing.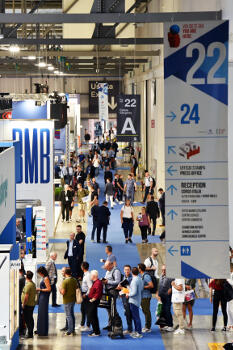 The excellent results of the 2023 edition were achieved in a context characterised by several organisational and market changes compared to the previous edition, first and foremost the obligatory choice of dates, which coincided with the first week of September. Not forgetting the general post-pandemic trend towards doing business remotely, which has led to a significant drop in the number of visitors and exhibitors at the main international trade fairs. This is a physiological trend, driven by new business management habits, but it also indicates that professionals are becoming more selective and tend to go to events and exhibitions that are considered truly strategic: Plast attendance figures show that the exhibition has confirmed its credibility in this respect.
"As organisers of the event, we are satisfied," said Mario Maggiani, General Manager of Promaplast, the company which organises the event. "We know that the beginning of September is a complicated time for an exhibition, but the change in the post-Covid exhibition calendar left us no room for manoeuvre. However, this did not prevent us from organising another successful event. If you look at the number of visitors, the result is excellent, even taking into account the fact that Plast did not coincide with The Innovation Alliance. Moreover, the split between Italian and foreign visitors, at around 70% and 30% respectively, tells us that, overall, we have achieved a good result in an increasingly complex international exhibition context."