At Plastpol 2023, which is taking place in Kielce (Poland) from 23 to 26 May, CMG Granulators is exhibiting two granulators, a G17-22 and a low-speed SL-2C.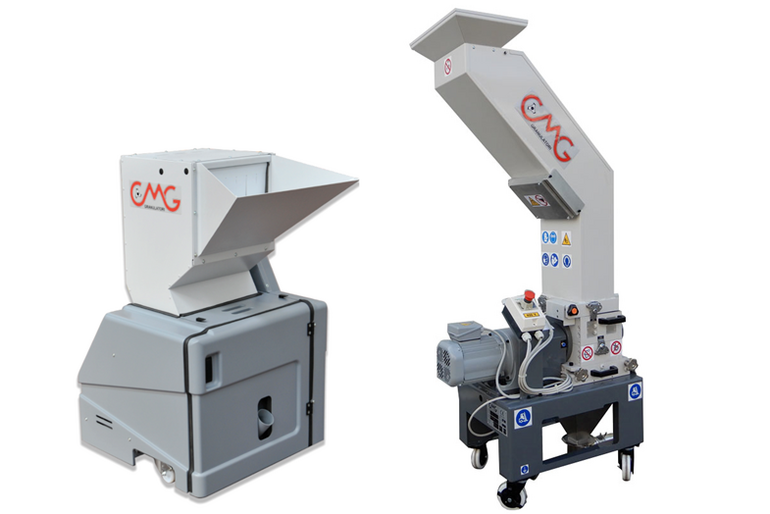 The G17 series is designed to achieve a regrind with very small and homogenous size free of dust. Thanks to its small size, the regrind be used in higher percentages in the virgin material without affecting the quality of the finished product. Systems for small production runs, moulding machines or extruders, are equipped with small-diameter plasticising screws capable of processing granules that are larger than the size of the virgin granule. G17 granulators produce a regrind with a size comparable to that of the virgin granule.
The low-speed and screenless granulators SL series, equipped with innovative and exclusive features, allows for obtaining high productivity, quality regrind (dimensional homogeneity of regrind particles and absence of dust), efficient operation, easy cleaning and application flexibility. The SL range consists in four models, for capacities from 5 to 30 kg per hour.