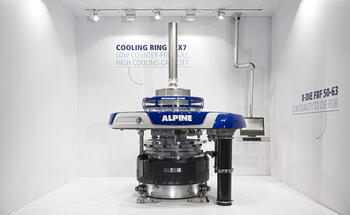 Hosokawa Alpine, headquarters of the Hosokawa Alpine Group, designs, manufactures and installs processing machinery worldwide, supported by an international network of experts to meet the most diverse requirements. The core competence of the Hosokawa Alpine Group is the production of machines and systems for the processing and handling of powders, granulates and bulk materials as well as systems for blown film extrusion. Joachim Oberbauer, Sales Director of Hosokawa Alpine, explains the main features of Hosokawa Alpine's presence at Plast 2023.
"Plast is an opportunity for us to present MDO (Machine Direction Orientation) applications and solutions for the production of high-quality, energy-efficient blown film," Oberbeur began.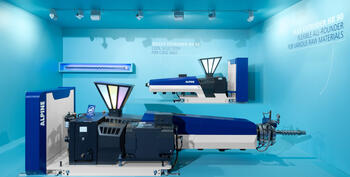 "MDO technology is used to produce all-PE packaging solutions, i.e. laminates composed exclusively of polyethylene-based film structures. These are materials that can be recycled after their primary use and reused to make new products, in line with the logic of the circular economy. It should also be emphasised that the components of our blown film lines are adapted to achieve the best results with PCR pellets and that the lines can process films with a high PCR content very reliably as they are not very sensitive to variations in raw material quality," explains the sales manager of Hosokawa Alpine.
"Visitors at Plast Milano will be able to see the "heart" of our blown film line: the die head with the extruder to demonstrate the compact design of our energy-efficient extruders and our X-die technology, which guarantees very short purging times. In addition, there will be multimedia contributions with a series of MDO application stories on video," concluded Joachim Oberbauer.