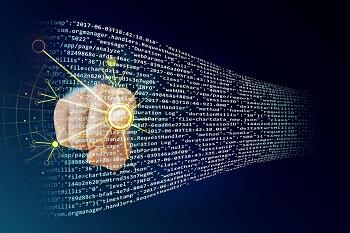 Having the data is not the same as being able to analyze and use them to improve procedures and production. Applying the Pareto Principle it is possible to say that 20% of the problems cause 80% of the losses. Especially today, the market requires fast decisions and practical actions, but without real data there is no true improvement in the rationalization process. Industry 4.0 has brought machine manufacturers and their customers to work together to create integrated systems that analyze, manage and improve operational efficiency concretely.
WM Thermoforming Machines can provide the end-user with thousands of machine data, thanks to the OPC UA protocol, a data exchange standard that connects PLC, HMI, servers, clients, and other machinery to increase interconnectivity and information flow. But WM has decided to go one step further and realize also a final analysis that enables the customer to collect concrete data to define machine efficiency, or "Overall Equipment Effectiveness" (OEE).
The data which define the OEE are availability x performance x quality. An effective factory is one with a high OEE. The WM team had to define the most significant machine data that were to be integrated with the production data and could be entered by the operators on-board the machine:
- availability: total machine operative mode time/machine effective run time;
- performance: normal forming speed/actual forming speed;
- quality = total product output/Actual good product;
- control charts X-R;
- achievement of contract target; 
- causal diagram for scrap losses;
- causal diagram for time losses.
The result is a very efficient system of data collection, management and processing in real time. To offer specific support to all customers and their needs, WM has teamed up with a technological partner highly skilled at data integration, the Italian company which will assist the customer in the process of data integration with internal and external systems.
Not only extreme reliable machines, but from customers highly appreciated futures like , stable single machine frame, remote machine acceptance, easy machine transport and installation, remote start up together with turnkey integration in accordance with Industry 4.0, which in many European countries also enables the machine purchaser to access tax and business incentives, are supplied from WM Thermoforming Machines with its machines every day.