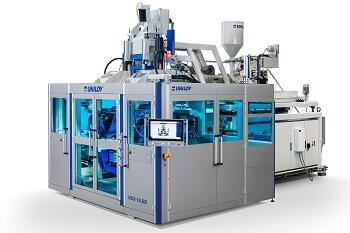 The leading blow-moulding machine and mould technology company serving the plastics processing industry, Uniloy, is proud to announce the launch of the new all-electric UCS.E continuous extrusion shuttle machine. The UCS.E marks the third iteration of their all-electric shuttle line, and it is the most advanced Uniloy Shuttle machine to date.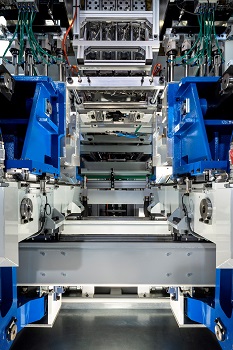 The UCS.E specializes in the production of bottles, containers, and technical parts as small as 50 ml and as large as 30 l and can process virtually all commercial resins enabling customers to produce everything from small cosmetic containers to large industrial packaging and coextrusion capability of up to seven layers including bio-resins and post consumer resins.
With Uniloy's all-electric platform, the UCS.E uses 40% less energy than a traditional hydraulic shuttle machine, it's significantly quieter, and perhaps most importantly, it is cleaner - the removal of hydraulic fluids allows for the UCS.E to be used in a cleanroom or aseptic manufacturing environments.
Connectivity and data were at the forefront of the UCS.E's development, and the UCS.E line is Industry 4.0 ready and will allow for data exchange with our customer's factory management systems and is prepared for future developments like preventative maintenance programs. The Uniloy software engineering team used the new UCS.E to launch a completely redesigned HMI. The new controls are extremely user-friendly, intuitive, and modern, allowing for a speedier machine setup, numerous customizations.