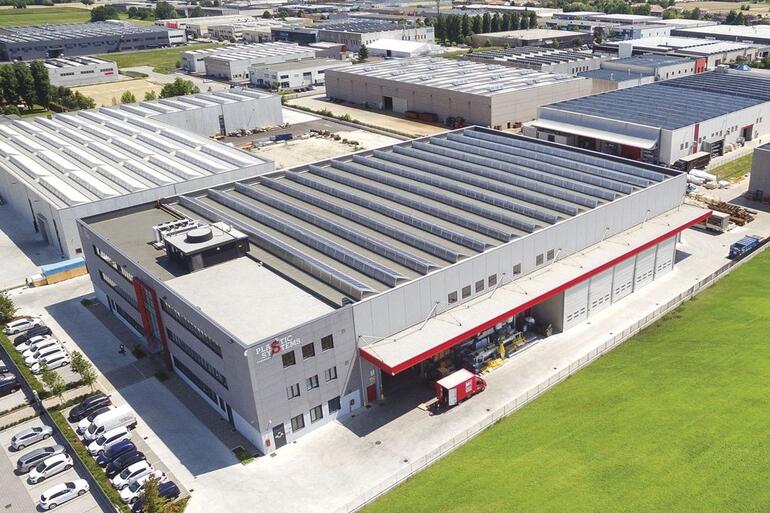 Operating in Asia since 2006 through its subsidiary Plastic Systems Shanghai, Pegaso Industries, the holding company of Plastic Systems, will take part in the next edition of Chinaplas (scheduled in Shenzhen from 17 to 20 April). The company will introduce to the Asian markets its innovations in the field of auxiliary automation systems for plastics processing in automotive, medical, cosmetic, electronics, packaging and beverage applications.
The technologies on display will include:
- a mini dryer of the DAC series, a compact solution for the treatment of small quantities of hygroscopic polymers, which can be installed directly on the entry side of the processing machine;
- a wheel dryer of the DW series, for maximum processing efficiency and versatility in medium productions thanks to the rotor technology that is able to constantly keep the dew point temperature at -50 °C;
- a new DUG continuous loss-in-weight blender, designed to achieve optimum results in terms of blending efficiency and versatility thanks to the patented double load cell solution that ensures 0.1% accuracy in terms of hourly output;
- 5 gravimetric batch blenders of the DGB series, in various configurations to blend up to 4 different materials and reach capacities up to 720 kg/h;
- suction units of the PM series for centralised systems, featuring the "Speed Control" function to automatically adjust the conveying speed of pellets while avoiding the deterioration of the polymer.
In addition, the company will launch a new remote technical assistance service based on the use of a special viewer. Specifically designed for use in industrial applications, the viewer incorporates advanced augmented reality and artificial intelligence functions that provide a collaborative environment for quick product presentations, staff training and troubleshooting. The new service supports and guides operators in their tasks in order to improve quality, efficiency and safety, by collaborating remotely and transferring skills and company know-how. In addition, it introduces a new dimension in training activities, providing immersive and virtual training sessions in an innovative, safe and collaborative way.