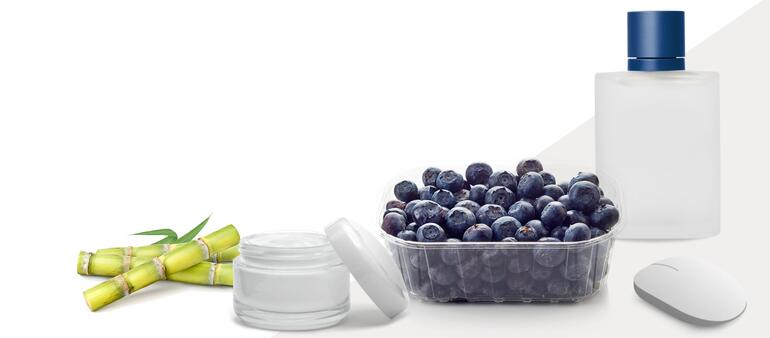 Luminy Polylactic Acid (PLA) bioplastics from Total Energies Corbion successfully meet the stringent criteria of the European Union (EU) Taxonomy Regulation on climate change mitigation and adaptation. The assessment can be found in the newly launched whitepaper titled "Planting the Future with PLA," which details the regulation and delves into more sustainability aspects of biobased materials. The achievement underscores the company's pivotal role in the global sustainable economy.
The EU Taxonomy Regulation is critical for sustainable innovation because sets a standard for what can be labeled as "sustainable" in business in the European Union. The framework uses six environmental objectives: climate change mitigation, climate change adaptation, sustainable use and protection of water and marine resources, transition to a circular economy, pollution prevention and control, and protection and restoration of biodiversity and ecosystems. The intent of the regulation is to help increase sustainable investment and further drive the implementation of the European Green Deal.
Luminy PLA bioplastics are derived from sugarcane, an annually renewable resource, and are among the few types of bioplastics that are both biobased and biodegradable. As outlined in the "Planting the Future with PLA," whitepaper, creating a kilogram of PLA requires 1.75 m2 of sugarcane farmland which captures 1.8 kg of CO2 from the atmosphere as it grows. TotalEnergies Corbion's entire production capacity requires just 0.08% of arable land in Thailand, where the company produces PLA locally. Simply put, the efficiency of land use combined with the benefits of carbon capture make PLA bioplastics a great option for reducing our global reliance on fossil-based plastics. TotalEnergies Corbion's Luminy PLA bioplastics enable businesses all over the world to transition to more sustainable materials without compromising on quality or performance. They provide a viable alternative to conventional plastics, aligning with the EU Taxonomy Regulation's objectives and supporting the global shift towards a more sustainable future.
"TotalEnergies Corbion continues to work closely with lawmakers, regulators, and non-governmental organizations as we push to create more sustainable plastic alternatives," said Maelenn Ravard, the company's Sustainability and Regulatory Manager. "In addition to compliance with the EU Taxonomy Regulation, our entire line of Luminy PLA is certified 100% biobased according to EN16785 and the USDA biopreferred program. What's more, our production plant is ISO certified for environmental management, quality, and safety and we follow the regulations set by the World Wildlife Fund's sugarcane industry organization Bonsucro. We are proud to set this standard for the bioplastics industry moving forward."