More sustainable plastics, especially those with increasing proportions of recycled material or biomass and consequently a lower carbon footprint, are increasingly in demand. At the same time, the industry is developing new solutions to achieve circular economy and climate neutrality. Covestro now offers a polycarbonate with a 90% recycled content of plastic from post-consumer waste (PCR) that can be used in consumer electronics, among other applications. The carbon footprint of the new Makrolon PCR polycarbonate resin is 70% lower than that of a comparable fossil-based virgin plastic and is part of the CQ portfolio of circular solutions at Covestro. The company plans to initially offer this grade in the Asia-Pacific region.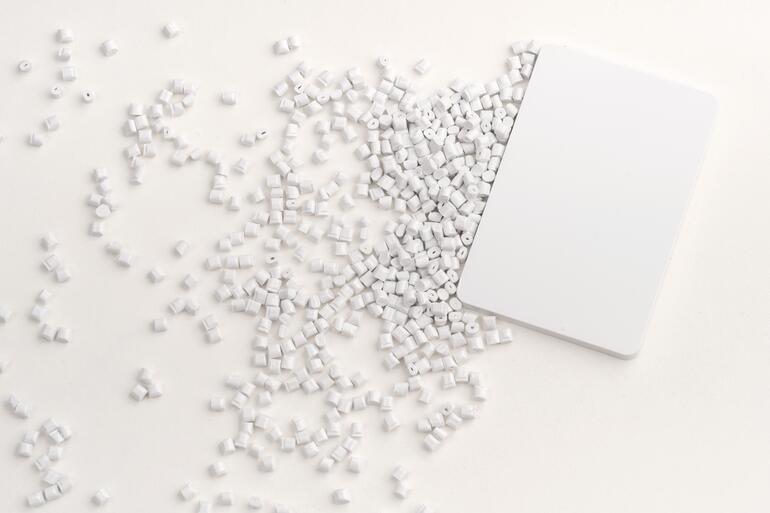 "We are very proud of this breakthrough solution as it will enable our customers to achieve their sustainability goals faster. This is especially true for industries such as consumer electronics and audio and networking equipment manufacturers, which have ambitious sustainability goals of their own," said Lily Wang, Global Head of the Engineering Plastics segment at Covestro. "This is another step toward our vision of becoming fully circular, and an important contribution to accelerating the transformation of industries toward a recyclable and carbon-neutral future."
This type of plastic can achieve exceptional whiteness and highly saturated colours, which is typically a challenge for PCR plastics with high recycled content. This is made possible by selecting high-quality recyclates and optimizing the material composition during the compounding process. The PCR grade is manufactured with halogen-free flame retardants that meet performance requirements without increasing environmental impact. It also meets the highest V-0 rating of Underwriters Laboratories' UL 94 flammability standards.
Covestro's Bayblend FR3010 R75 polycarbonate blend is used, for example, in the ear cups of Danish brand Jabra's latest Evolve2 headset series for audio equipment and video conferencing systems. This type is made of 75% recycled material and has a 50% lower carbon footprint compared to its conventional fossil-based counterpart, but still meets performance requirements well.
To meet rising demand, Covestro is currently building a dedicated compounding plant for PCR polycarbonates at its integrated site in Shanghai. Once commissioned, which is scheduled for later this year, it will be able to supply more than 25,000 metric tons of high-quality PCR polycarbonates annually.