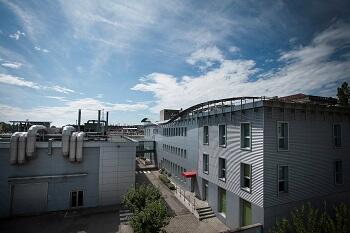 2022 for Novamont closes with the "Oscar di Bilancio" in the "Società Benefit" category, after gaining the nomination for the B Corp Best for the World 2022 and winning the Sustainable Development Award 2022 presented by Fondazione Sviluppo Sostenibile led by former Italian minister Edo Ronchi.
"Novamont, a benefit corporation since 2020, certified B Corp, demonstrates a cutting-edge strategic management approach to sustainability issues. Pursuing the goal of common benefit in its economic operations, the company represents an international example of an innovative circular bio economy model for the regeneration of local territories, integrated with good practices and an evident positive impact on the environment that led it to achieve high standards of sustainability.  The 14th Sustainability Report issued by Novamont covers the entire group, in line with the economic data and the Consolidated Financial Statements", reads the motivation for the Oscar di Bilancio, an award promoted by Ferpi, Borsa Italiana and the Bocconi University.
In Italy, Novamont is one of the few companies that voluntarily submits, without being required by law, a non-financial declaration (NFD) to implement the new European transparency rules in environmental, social and governance matters. From 1 January 2024, the new rules will extend the obligation to submit the NFD to many more companies, redefining the scope of reporting as well as the certification and control procedures in order to combat greenwashing and strengthen the efforts towards the decarbonization of the European production system.
The global crisis triggered by the pandemic, the war in Ukraine and the climate upheavals represents an unprecedented global emergency, which on the one hand lays bare all the fragilities of traditional development models - now evidently obsolete in the management of eco-socio-environmental problems – while on the other hand offers the opportunity to completely rethink the approach to production and consumption, decoupling development from the use of resources. To Novamont, sustainability has always been a guiding principle that defines its operations and permeates its entire supply chain. A cultural as well as an industrial model that reconciles the chemical industry, the environment and agriculture and promotes the transition from a product-based to a system-based economy, according to a circular approach to the bio economy based on the efficient use of renewable materials and the regeneration of local territories.