Echoes from Identiplast 2017
The opportunities for the recycle in the circular economy
On the occasion of the thirteenth edition of IdentiPlast - the PlasticsEurope's international conference on the recycling and recovery of plastics - some 300 experts from European municipalities, local authorities, policy and decision makers, waste management organisations, NGOs, plastics value chain, academia and research institutes gathered in Vienna on February 22-23 to share their views and experiences in the fields of plastic waste management and circular economy. The event focused on how countries in Central and Southeast Europe can best benefit from the latest experience in Europe and in other parts of the world (particularly in US, Japan and Turkey) in order to improve their own waste management practices and infrastructure.
"The circular economy creates a momentum to look towards the future and improve Europe's competitiveness and resource efficiency", said Karl-H. Foerster, executive director of PlasticsEurope. "For this to happen, we must not only accelerate innovation but also look at the overall resource savings a particular product provides over its entire life cycle, not just after use. These two elements: innovation and full life thinking, must go hand in hand to achieve a resource efficient circular economy".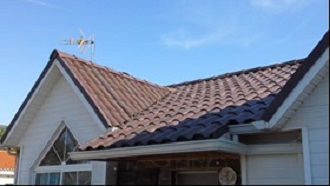 IdentiPlast 2017 also hosted the 2017 Epro (the European association of plastics recycling and recovery organisations) Awards ceremony which selected the best recycled plastic products that was organised by PlasticsEurope in cooperation with Umweltbundesamt, the Environmental Agency of Austria. Spain swept the board being declared winners in both categories, Product and Design. The 320 delegates in Vienna were given the opportunity to vote from the short list of five Product finalists and two Product Designs.
The finalists included:
Design category
- Mi-Bin, from Ireland with the multifunctional bin, Mi-Bin
- SP-Berner, from Spain with the Miami set of outdoor furniture.
Product category
- Counterplas, from the United Kingdom with the Loft stilt
- Papier-Mettler, from Germany with Tesco bags for life
- Roofeco Systems, from Spain with the Spanish Roof Tiles
- SP-Berner, from Spain with the Venus set of outdoor furniture
- Incoplas, from Belgium with the EUR range bottles.
The winners of each category received a plaque, which had been designed and commissioned using recycled plastic, from Christoph Scharff, CEO of ARA.
The Roofeco Systems winning product demonstrates the advantages in terms of environmental benefits of using recycled plastics as opposed to the traditional methods of manufacturing rooftiles. Roofeco had used technology to overcome previous restrictions of plastics use for this type of product and proved that there were considerable environmental savings over the life-time of the tiles in contrast to other materials. Proving the use of recycled plastics in this design were ecologically sound with long term viability.
On receiving their award Marianella Martinez, director, Roofeco Systems said "I feel proud and enthusiastic of valorising plastic residues into an aesthetic, lightweight, 100% waterproof and hail resistant Spanish roof tile system. Through a process that needs 70% less energy than conventional Spanish ceramic roof tiles."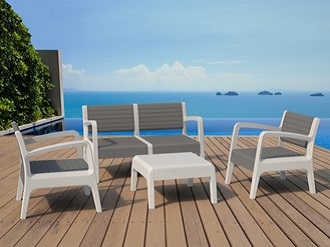 The Miami set of outdoor furniture by Sp-Berner is made with 30% post-consumer recycled plastic. Rafael Munoz, general commercial manager, said that the award was in recognition of the effort and work of the Sp-Berner team and their 2020 strategic plan. "Everything is born of the approach and needs of our customers and consumers, as well as the clear commitment that Sp-Berner has undertaken to promote and contribute actively to the conservation of the environment", he said.
Stuart Foster, CEO of Recoup and Epro director, said "congratulations to every one of the finalists. I hope we can encourage many others to consider the business and environmental benefits of using recycled plastics in product manufacturing, and help demonstrate that plastic is a circular resource - something that is increasingly critical to the future success of this industry".
Back to previous page