Mourning in the chemical and plastic industry
The founder of Huntsman Corporation died at age 80
Jon M. Huntsman, founder and chairman emeritus of Huntsman Corporation, passed away today at his home in Salt Lake City, Utah, surrounded by family. Widely regarded as one of his generation's great industrialists, Huntsman leaves behind an extraordinary legacy. He was a pioneer in the chemical industry, having founded the Huntsman Container Company in 1970, which revolutionized packaging and plastics, and was the initial predecessor to what is today known as Huntsman Corporation. In 1974, Huntsman created the "clamshell" container for fast-food sandwiches and went on to invent as many as 30 other popular products, including the first plastic plates and bowls.
In 1982, Huntsman formed Huntsman Chemical Corporation in Salt Lake City. While serving as its chairman and CEO, he led the company through constant, rapid growth with myriad impeccably timed and well-integrated acquisitions. Today Huntsman Corporation and Venator Corporation (a public subsidiary of Huntsman Corporation) together represent an 11 billion dollars global manufacturer and marketer of chemicals. In December 2017, the board of directors of Huntsman Corporation named Huntsman director and chairman emeritus, and elected his son, Peter R. Huntsman, chairman, president and CEO.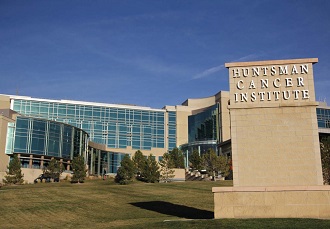 In his heart, Huntsman was first a philanthropist, and his life's ambition much greater than business. His mission was to find a cure for cancer and alleviate its ravaging effects on mankind. In 1995, he contributed 100 million dollars to establish the Huntsman Cancer Institute, a pioneer in genetic research and treatment and today one of the world's most renowned cancer institutes and hospitals, located in Salt Lak e City. To date, over 2 billion dollars has been directed to the Huntsman Cancer Institute and Hospital, a substantial portion of which came directly from Huntsman and his wife Karen.
Back to previous page