Inauguration in Lainate
Sustainable, smart and customer-oriented: this is the new Fanuc Italy headquarter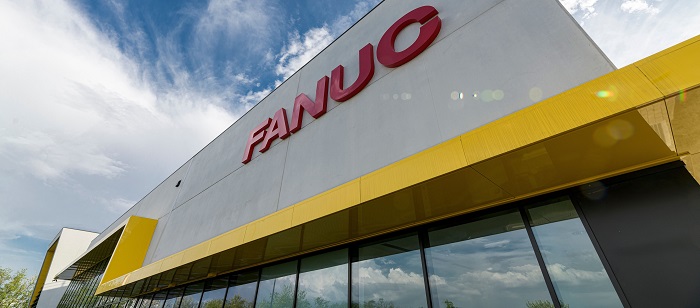 Over 12,000 sqm entirely dedicated to customers and to "One Fanuc" solutions, with a particular effort towards the environment: these are the premises of the recently inaugurated headquarters of Fanuc Italia in Lainate (Milan), a landmark in the technological and commercial growth of the renowned factory automation company.
Fanuc Italy's new headquarters is the largest investment made by Fanuc in Europe: 25 million euros, an acknowledgement of the fact that the Italian market is constantly growing and displaying positive results (156 million euros the turnover in 2018, +56% compared to 2014 - when the three divisions Factory Automation, Robot and Robomachines were reunited), with optimistic and ambitious forecasts for the years to come. For this reason, Fanuc has validated the purchase of the land on which the building stands, an uncommon fact for a Japanese company, and a further proof of the group's trust in the Italian subsidiary.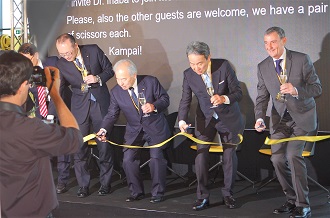 "Fanuc Italy is going through a particularly positive phase: the drive of Industry 4.0 and the trend of robotization had an effective impact on our activities. This is not connected exclusively to the incentives of the 4.0 national plan. We register a widespread aspiration to transform companies from a technological point of view. Fanuc Italia is growing, and we are further consolidating and expanding our presence on the market. The number of employees is increasing, too; we are 142 today, and we are looking for new engineers to be included in our workforce. Therefore, the new headquarters is not only a necessity due to the need for more physical space. It is a milestone denoting the strategic importance that Italy has in Fanuc's group", said Marco Ghirardello, Managing Director of Fanuc Italia.
The opening ceremony was attended by the top management of Fanuc Corporation: Yoshiharu Inaba, Chairman of Fanuc Corporation and son of founder Seiuemon Inaba, Kenji Yamaguchi, President and CEO of Fanuc Corporation, and Shinichi Tanzawa, President and CEO of Fanuc Europe Corporation.
"Robotization, Internet of Things, Artificial Intelligence and Industry 4.0 are the current market drives in Europe, and Fanuc stands as a unique technological partner for customers embracing this transformation", said Shinichi Tanzawa. "Europe is a region of strategic importance when it comes to innovation, and Italy is confirming our growth expectations. This new location will represent a hub of expertise and technology for the entire corporation".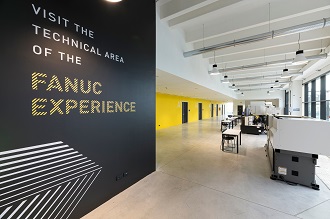 Fanuc Experience: Fanuc's expertise at its best
"One Fanuc" is the philosophy that allows customers to benefit from Fanuc's know-how and its global service network. Fanuc Italy has thus decided to focus on the "Experience": showroom, training area and technical centre for customers' tests.
The showroom covers a1,000 sqm area and focuses on the solutions dedicated to strategic application markets, from automotive to aerospace and medical, mould making, food and beverage and general industry, to name just a few.
An interactive path guides visitors through robots, robot cells, numerical controls and automation components (servomotors, amplifiers and power supply modules).
Next to the showroom comes the training center (800 sqm): there are 6 classrooms for the theoretical and practical training of Fanuc's end users and students, which, according to the motto "Try. Learn. Inspire." will teach them how to make the best out of the company's products, and immediately test one's knowledge of the robots, machines and NCs.
The technical area will give Fanuc's tech partners the opportunity to carry out tests and simulations on Fanuc machines, to identify the best set-ups for machining needs and refine procedures and processes to obtain excellent quality results. A temperature-controlled room complete with measuring machines is suited to carry out tests in an ideal environment.
Fanuc Hall: where people and competence meet
There are 150 seats in the Fanuc Hall. The Auditorium - located on the first floor of the building - aims to become a meeting point for Fanuc in Europe: company meetings and updates are going to be held in here, along with presentations for customers and events involving the staff of Fanuc Italy.
In addition, the space will also be used for meetings with visiting schools, and to host tech conferences of trade associations. The objective is to strengthen Fanuc's leadership in factory automation even outside the usual business channel.
Back to previous page