RadiciGroup in 2016
Slightly lower sales revenue, stable sales volume
Over 3,000 employees worldwide and 2016 sales revenue of 946 million euros: these official figures help illustrate the size of RadiciGroup, a multinational engaged in the chemicals, plastics and synthetic fibres businesses and present in 16 countries, in Europe, Asia, North America and South America, at 33 sites, including sales and production units. The Group closed 2016 with slightly lower sales revenue (- 6%), but with sales volume in line with 2015. Ebitda for the financial year was 110 million euros (+8%).
"The Group is solid and well organized", Angelo Radici, president of RadiciGroup, stated. "The slight drop in sales revenue can be attributed to the falling trend in raw materials prices, which thus affected our figures. The Plastics Business Area made a significant contribution to Group results, but, in general, we managed to keep the sales volume of all Group business areas consistent with the prior financial year. Still ongoing is our action plan to put the Group in a position to achieve continuous growth: optimizing resources, increasing plant efficiency and reducing energy use. What's more, our results for the first months of 2017 are very positive, with sales revenue up by over 23% and sales volume up by 7%".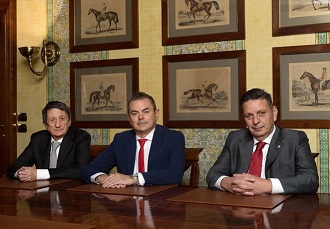 Economic performance goes hand in hand with sustainability performance: for over 10 years, RadiciGroup has reported on its economic, environmental and social performance in its annual Sustainability Report, which has always received external assurance. In advance of the soon-to-be-released 2016 Report, to be available shortly on the Group's website, some highlights are given below.
In the last 5 years, RadiciGroup has reduced total energy needed to process one ton of product by 21%. Moreover, in 2016, 51.6% of the electricity used by the Group was from renewable sources. This achievement was made possible because of the specific decision of the Group to increasingly opt for energy sources with limited environmental impact. Hence, in the last 5 years, the use of electricity from renewable sources has continued to rise from 41.3% in 2012 to 51.6% in 2016.
Lastly, as a result of the improved energy mix and a corporate strategy aimed at investing in Best Available Techniques, during the last 5 years Group emissions have fallen for a total decrease of 42%. Also improved is the quality of emissions to air, with a drop in pollutants of over 66%, mostly due to the installation of the latest generation pollution abatement equipment, which has contributed greatly to the Group's improved environmental performance.
As regards the financial soundness of RadiciGroup, Alessandro Manzoni, CFO of the Group, had a positive comment: "The financial condition of the Group is absolutely solid; financial debt decreased in 2016, despite an acquisition by our plastics business. The Group's financial position is sound and we are ready to take on further growth, as opportunities present themselves. The Group is supported by a reciprocal relationship of trust with the financial system, built through the years thanks to a continual and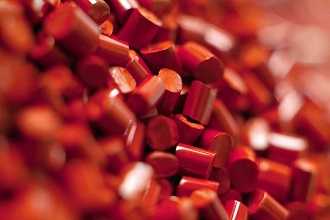 transparent flow of information".
During 2016, RadiciGroup carried out transactions to reduce the number of shareholders by buying out minority shareholdings. Today the shareholders of Radici Partecipazioni - the parent holding company of RadiciGroup - are the three brothers Paolo, Angelo and Maurizio Radici, who hold 100% of the shares. Additionally, in 2016 the Group recorded investments of about 53 million euros, including the acquisition of Invista Engineering Polymer Solutions.
Back to previous page