Fan-cooled brushless servo motors
Higher power density and torque
At the exhibition SPS IPC Drives (November 22-24, 2016), in Nuremberg, Moog Industrial Group released a new family of fan-cooled brushless servo motors, further extending its broad selection of high performance motors.
The design of fan-cooled brushless servo motors offers additional torque to accelerate and decelerate the load, resulting in 30% more torque than a naturally-cooled motor. This benefit, coupled with low rotor inertias, enables higher power density and improved cycle times. Furthermore, the improvement in operating conditions increases the motor's robustness by extending the life of the windings.
The new motors are available in Size 5 and 6 Compact Dynamic Brushless Servo Motors (CD Series) and Maximum Dynamic Brushless Servo Motors (MD Series). They are designed to be used in plastics, textile, die casting, metal forming, food, pharmaceutical and packaging machinery, as well as presses.
In addition to the comprehensive CD and MD series servo motors, fan cooling can also be added to existing naturally-cooled motors using a separately mounted fan kit.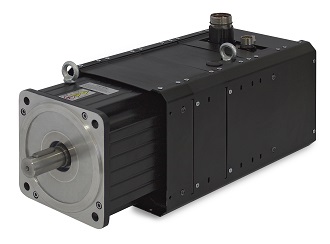 The fan kit can be installed in the factory enabling the user to order a complete servo motor solution with fan-cooling, or purchased as a retrofit kit to install on existing motors, providing machine designers with complete flexibility.
"Our new products help machine builders across industries achieve faster cycle times to increase productivity and machine throughput. Addressing the need for increased power density for higher performance, these servo motors offer a simple solution that also can reduce the size and weight of machinery", said Thomas Czeppel, product management director - Industrial Products, Moog Industrial Group.
Back to previous page