Chinaplas 2019
Circular economy in the foreground in Guangzhou
Technological innovation, on one hand, favours the acceleration of modern development as well as changes in various markets, while on the other, is driven by the latter two. Chinaplas, being a prominent platform for innovative technology and communication, is highly responsive to the needs and the trends, and always brings in new elements, perpetually providing energy to the plastics and rubber industries. This year, Chinaplas highlights circular economy.
To foster circular economy is a global consensus and is a major Chinese economic and social development strategy to achieve sustainable development. As such, great potential and bounteous market opportunities arise with it.
Big names adopt Recycled Plastics for appealing benefits
The modeling of big brands has massive influence on the implementation of circular economy, and more and more big names have announced their environmental protection policies of recycling. In 2017, Adidas sold 1 million pairs of running shoes made of ocean plastic waste. It plans to stop using new plastics by 2024 when only recycled plastics will be used as raw materials. Kraft Heinz announced that by 2025, 100% of their packaging will be recyclable, reusable or compostable. Leading companies such as Coca-Cola, Unilever, Volvo, Ikea, Nike, and H&M have also announced plans to use recycled plastics. Meanwhile, Gree Electric Appliances, a home appliance giant, has also invested heavily in setting up a renewable resource company to engage in the recycling and dismantling of used electrical and electronic products, realizing an ecological cycle of the home appliance industry chain.
T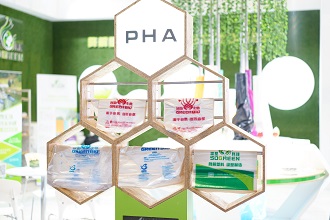 he core of circular economy is the efficient use and recycling of resources, and plastic waste recycling is an indispensable part. It is predicted that by 2025, China, one of the world's largest waste plastics recycling countries, will produce urban solid waste amounting to nearly a quarter of the world's total. And we know that by improving the recycling rate of waste plastics, the development of a circular economy can be greatly promoted.
Renewable resource recovery system reforms in light of raw materials shortage
The market is huge, but raw materials are scarce, for first, the "Implementation Plan on Advancing Reform of the Administration System on Import of Solid Wastes through Prohibiting Import of Foreign Rubbish" was launched in 2017. According to statistics, waste plastics imported into China amounted to 7.3 million tons in 2016. Being worth 3.7 billion US dollars, it accounted for 56% of the world's total imports of waste plastics. In the past, the waste processing and recycling industry relied heavily on imports, lacking a complete recycling chain, while recycling rate and proportion of large-scale recycling are both low. With the implementation of the ban, it is bound to intensify the shortage of raw materials, and the recycling system of renewable resources is in urgent need of change.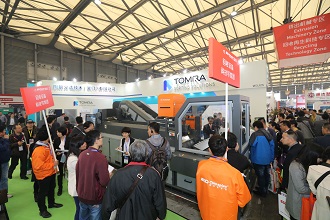 Plastics recycling, circular economy conference and showcase
In addition to upgrading the Recycling Technology Zone, a Plastics Recycling & Circular Economy Conference will also be organized at Chinaplas 2019, in order to facilitate mastery of advanced technology, promote technological innovation, and help the industry seize new opportunities. The entire industry chain, from policies and regulations, through recycling technologies to back-end innovative applications, will be analyzed and explained in depth and thoroughly by experts in the industry. Industrial trends, opportunities, challenges, and solutions will also be discussed.
Chinaplas 2019 returns to China Import and Export Complex, Pazhou, Guangzhou and runs from May 21- 24, 2019. An estimated total of more than 3,500 industrial leaders from around the world will be showcasing their products and solutions in over 250,000 square meters of exhibition space to at least 180,000 professional visitors from 150 countries and regions.
Back to previous page