International interdisciplinary agreement
Camozzi will participate in the construction of the Giant Magellan Telescope
The Italian Group Camozzi, through its fully owned subsidiary Ingersoll Machine Tools headquartered in Rockford (Illinois), has entered into an agreement in conjunction with MT Mechatronics, located in Mainz (Germany) - with GMTO, the organization managing the development of the Giant Magellan Telescope (GMT) on behalf of its US and international founders, to build the telescope's steel precision structure. The GMT is a 24.5 metre diameter next-generation giant optical-infrared observatory that will explore the frontiers of astronomy, seeking forms of life beyond our solar system and capable of changing the history of space exploration.
"We are delighted that we will be working on the creation of an exclusive scientific and revolutionary system for studying the deep cosmos. The project fills us all in Camozzi with pride and is an inspiration to us. We are also very pleased at having been selected in a tender involving the world's leading groups", Lodovico Camozzi, Chairman and Chief Executive Officer of Camozzi Group, stated.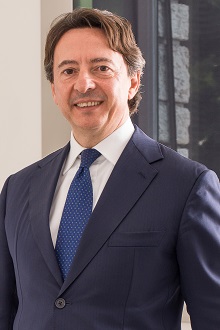 Ingersoll Machine Tools together with MT Mechatronics will design and manufacture the 1,300-ton precision mechanism, known as the "telescope structure" that holds the GMT's optics which will smoothly track celestial targets as they move across the sky. The telescope will be designed by MT Mechatronics and manufactured, assembled, and tested by Ingersoll before being shipped to, and installed at, the GMT observatory site high in the remote Chilean Andes.
The telescope structure contract will require nine years of effort by a large workforce of engineers, designers, metal workers, and machinists and have total value of 135 million dollars.
"Manufacturing the telescope structure is one of the biggest steps we will take on our journey to building the Giant Magellan Telescope ", said Robert N. Shelton, GMTO President. "We selected Ingersoll Machine Tools and MT Mechatronics for their commitment to quality, extensive experience with astronomical telescopes and abilities to manufacture complex precision structures, following a two-year global competition", added James Fanson, GMTO Project Manager.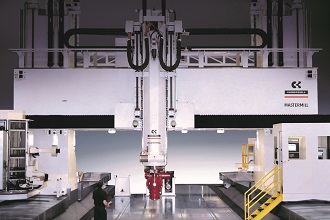 The structure of the telescope will hold the seven giant mirrors of the GMT in position as they bring the light of distant stars and galaxies into focus so that they can be analyzed by the scientific instrumentation built into the telescope. The mirrors, the largest in the world, have been produced by the Richard F. Caris Mirror Lab of the University of Arizona. The structure of the telescope, complete with mirrors and all instrumentation, will weigh 2,100 tons and will float on a 50 microns thick oil film which will ensure frictionless movement to offset the earth's rotation and follow the celestial bodies in their paths across the sky. This "hydrostatic" technology was patented several years ago by Innse, a Camozzi Group company, renowned throughout the world for this technology. With its unique design the GMT will have a resolving power 10 times greater than the Hubble Space Telescope in the infra-red section of the spectrum.
Back to previous page