Promixon is five years old
A first major landmark in the mixing sector

Just a few days ago, Promixon has turned five years old, and the anniversary of its establishment has given the company an opportunity to take stock, for the first time, of its activity. This manufacturer has grown rapidly in these early years and its turnover, deliveries and staff are the elements that best illustrate its expansion.
The company's primary aim has always been to supply mixing systems able to offer companies maximum cost reductions, focusing in particular on cutting production times and energy consumption levels. From the outset, it has always been careful to analyse the needs of processors and the most common problems in the mixing sector, so as to be able to approach the market with modern solutions capable of making its customers' businesses more efficient and competitive. Its development of technological innovations and provision of technical assistance 24 hours a day, 7 days a week, are two aspects that have played a key role in this regard.
Thanks to this approach, Promixon lost no time in exporting its systems all over the world, and its turnover has increased with each passing year. This rapid growth has seen the company constantly engaged in recruiting staff across all its departments, with the result that it now boasts a team of 55 highly qualified individuals.
Its most important recent achievements include the extension of the production area of its site, the creation of an internal testing room, and the construction of one of the world's largest mixing systems (model ref. XBLEND-MC/2500/8600), designed for the flooring sector, as well as the development of mixers for special applications.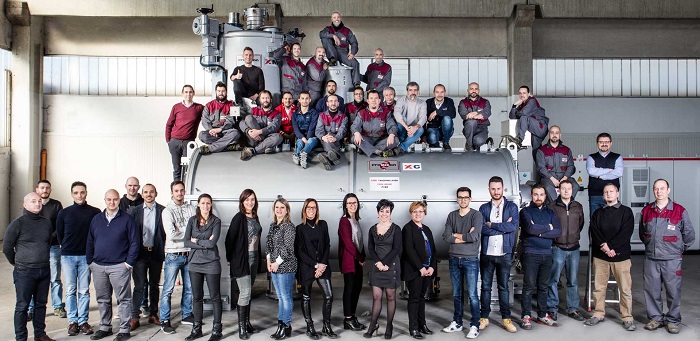 Back to previous page